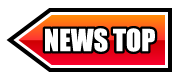 The following smartphones list is a devices that be confirmed can play "Tokyo After School Summoners" application normally by our development team.
However, even if it is a "playable devices", it may not be possible to play normally due to reasons such as the upgrade of the mobile phone system version.
In the future, some devices will also be removed from the list that not support the game after game version is upgraded.
Last up date : Nov. 1st, 2018
iOS
Minimum Requirements
64bit support devices
iOS Version 9.0 or later
iOS version 12.0 has been confirmed that can run Housamo application
Playable devices
iPhoneXS
iPhoneXSMAX
iPhoneXR
iPhoneX
iPhone5s
iPhone6
iPhone6Plus
iPhone6s
iPhone6sPlus
iPhone7
iPad Air
iPod Touch (2015 later / 6th generation devices later)
Android
Recommended Devices
Android OS version 4.4 later
2GB Ram more
*Even for devices that meet the above conditions, some devices may not operate.
*The operation of the application may become unstable depending on the usage situation of the user's devices.
Playable devices
Nexus 5x
Nexus 7(2013 Model)
AQUOS R compact