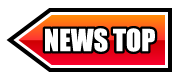 [Latest Updated] December 18, 2018, 18:00(JST) Information Updated
January 12 & 13, 2019 "JMoF" @ Toyobashi, Aichi, Japan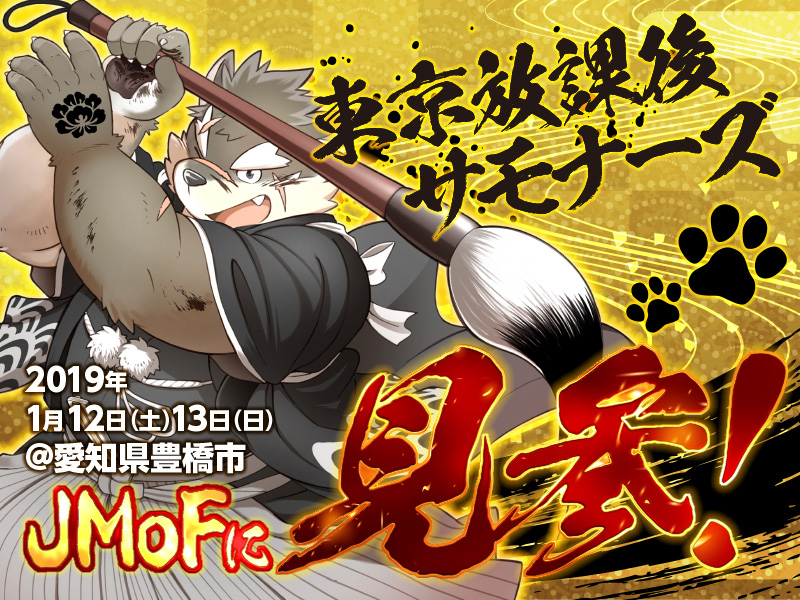 At the brute pension event "JMoF" will be held at Loisir Hotel, Toyobashi, Aichi in January 11 to 13,2019, we will be invited to participate in the January 12 & 13 exhibitions in the name of "Tokyo After School Summoners (Lifewonders)" and prepare for two different events!
Event 1: January 12(SAT) Stage Event "MORITAKA, Join to JMoF! (犬塚モリタカ、JMoFに見参!)"
Date: January 12, 2019, 16:30~17:30(JST)
Place: Loisir Hotel Toyobashi (ロワジールホテル豊橋) 1F "Holiday Hall D(ホリデイホールD)"
In the stage event "MORITAKA, Join to JMoF!", we will invite Kinoshita Jiroh, the Illustrator for "Moritaka" to drawing on the stage! And also you can get the free sparkling trading card, and we will present for 3 lucky people to get the "HOUSAMO" complete goods set!
[New Information!]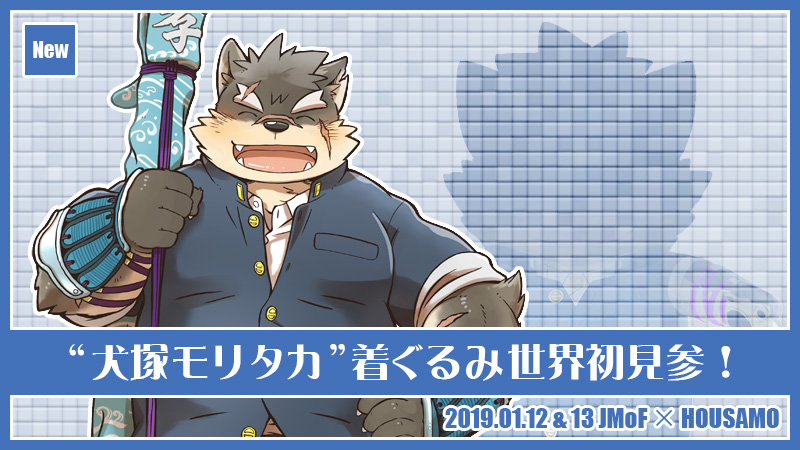 Global First Show! "Moritaka" Mascot Costume!
First Show! Voice Drama from "Moritaka" & "Garmr"!
The "Moritaka Mascot Costume" produced by Kinoshita Jiroh will be global first show in JMoF!
In addition, in the live drawing event, the part of brand-new voice drama broadcasted by Moritaka & Garmr's Voice actor will be publish in this event! (This voice drama will be partially publish in this event as it hasn't yet been completed.)
*Photography, video recording and voice recording are strictly prohibited during the event.
Kinoshita Jiroh (樹下次郎)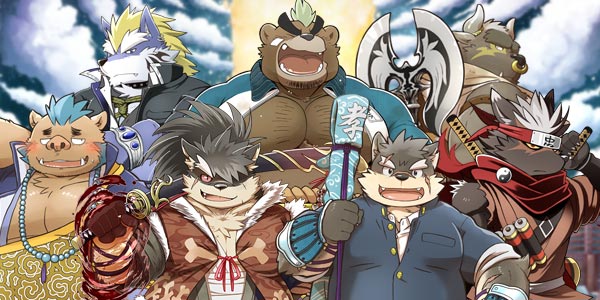 The Illustrator for Moritaka, Shino, Ashigara, Ganglie, Tadatomo, Asterius and Fenrir in T.A.S, Other works of doujinshi have "Yakumi ninpouchou(薬味忍法帳)" & "Henda Henda(ヘンダヘンダ)" and more.


Event 2: January 13(SUN) HOUSAMO Goods Sales Event!
Date: January 13, 2019, 11:00~15:00(JST)
Place: Loisir Hotel Toyobashi 2F "Kiku no ma & Fuji no ma(菊の間・藤の間)"
In the last day of JMoF, we have the 3rd "HOUSAMO" goods sales project event!
In addition to the "Ema" and "acrylic smartphone stander" sold for the first time in the "Infinity 2018" event in Taiwan, there are a variety of new goods to sale!
[New Information!]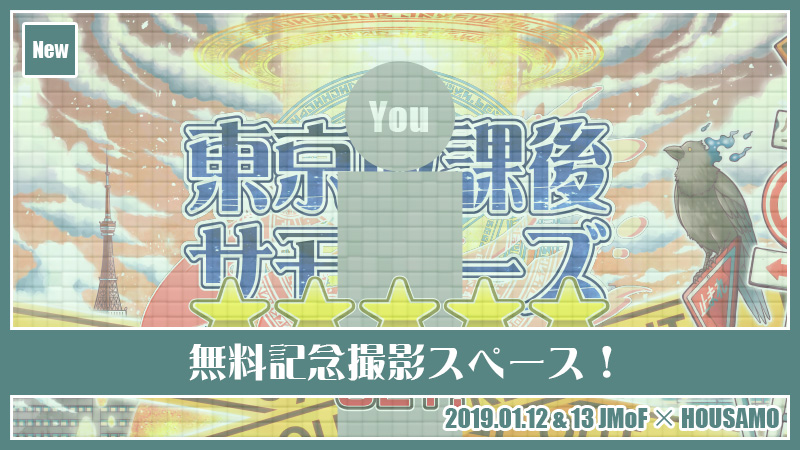 Photography Space For Free!
The First Show of "Horkeu Kamui" 1/7 Size Figure!
Whatever you are the beginner or senior player for HOUSAMO, we planing the free photography space that you can take a picture with "Moritaka Mascot Costume" & "HOUSAMO Background"! Also you can see the global first showing "Horkeu Kamui 1/7 Size Figure!"!
*The new information and video content released during the event is expected to be launched globally. In addition to the activities around the world in the future, we are also preparing a variety of free gifts!
*Please be careful not to take other guests when you taking pictures.
Goods Introduce
And now we will show you the goods will be sales in JMoF event! Maybe there are new goods that are preemptively sold globally……!
*These goods will be sold on the website "BOOTH" in the future.
*Up to 3 items can be purchased for each product in the same design.
*The following goods are all designed in pattern, which may be slightly different from the actual merchandise.
*The following items are sold in Japanese currency.
*This time, we will not sell the products of "EGDE★ × Tokyo After School Summoner".
Official Design Works "SUMMOPEDIA VOLUME ONE"
Exclusive content and precious artwork! HOUSAMO 1st Design Works book!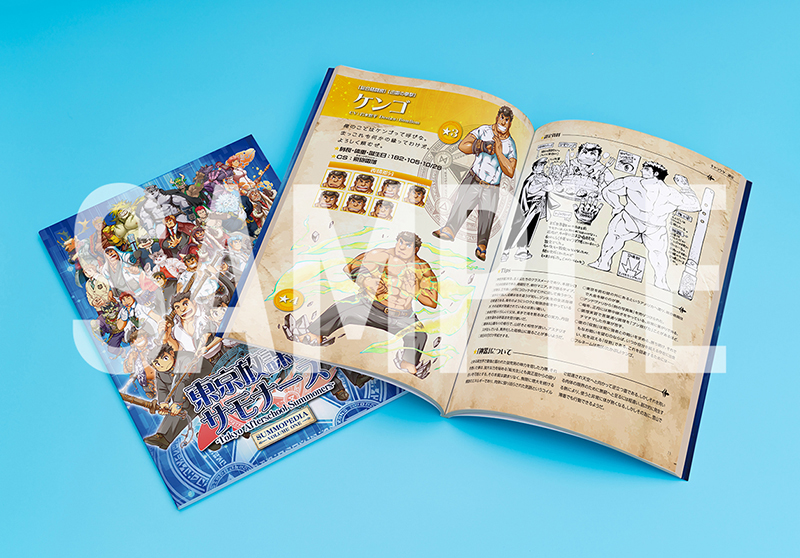 "SUMMOPEDIA VOLUME ONE(Japanese Edition)" will be sold at the event!


80 Pages (Including cover & undercover)
Full color printing
B5 Size
Special Price: ¥2,000 (Tax in)
Acrylic smartphone stander
"Woff! Wofffff!! Haha! We belong together!"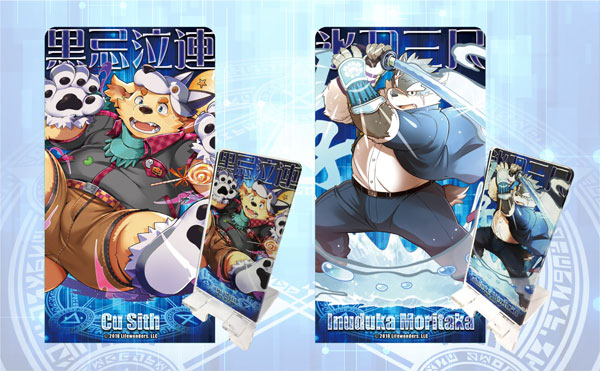 Whether it is horizontal or upright! This is a super convenient acrylic smartphone stander! You can also charge your phone while playing HOUSAMO!


Cu Sith / Moritaka
Size: about W62mm×H142mm
Special Price: TBA
Original Ema
"If you bought this, I promise you will become rich man! So Hurry up to Bring bamboo grass to me!!!"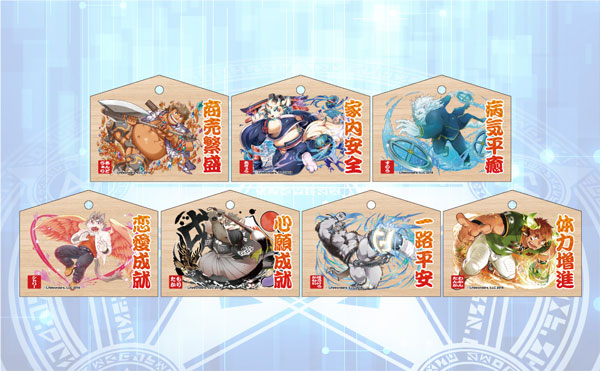 The HOUSAMO Character become to the Ema! You can use it as a strap or key holder because it has red string!


Andvari / Agyo / Snow / Sitri / Moritaka / Horkeu Kamui / Wakan Tanka
Size: About W35mm×H29mm×D6mm
Special Price: TBA
Lil' Salomon Tote Bag
"Master! Let's go outside with me!"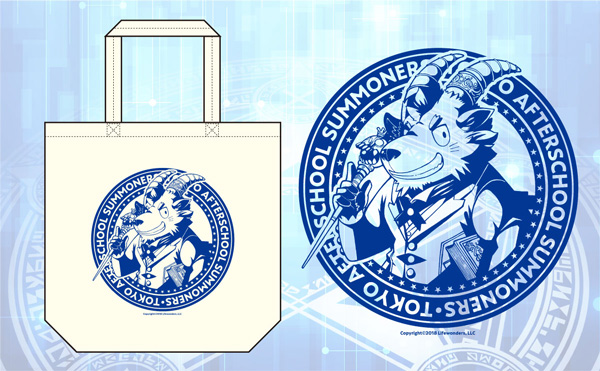 This tote bag is made by thick canvas fabric, It is so Ideal for shopping! It is a size that allows to putting in a lot of "A little thin book", So Kuniyoshi also LOVE IT!!


Size: About W370mm×H360mm×D110mm
Special Price: ¥1,000 (Tax in)
LINE Stamp Sticker Set (5 sheets included)
"Let's peel on & peel off with it! It's so fun♪"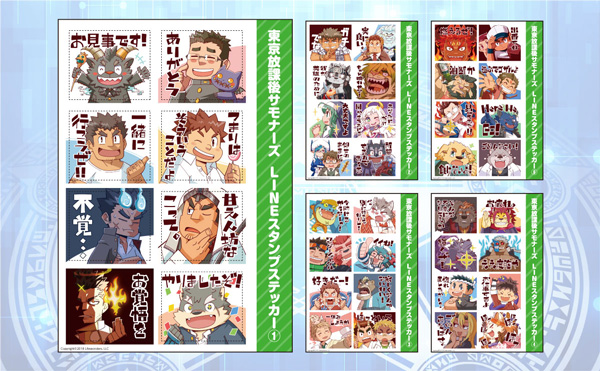 The popular LINE stamp is become the sticker! Including 5 Sheets and total 40 pieces sticker! let's paste it in every different places because it is removable!


Size: A5 size(1 sheet), 1 sticker about W51 mm × H43mm
Special Price: ¥400 (1 set, Tax in)
Guild Members Clear Fileholder (4 Types)
"It means "different belonging guild"!"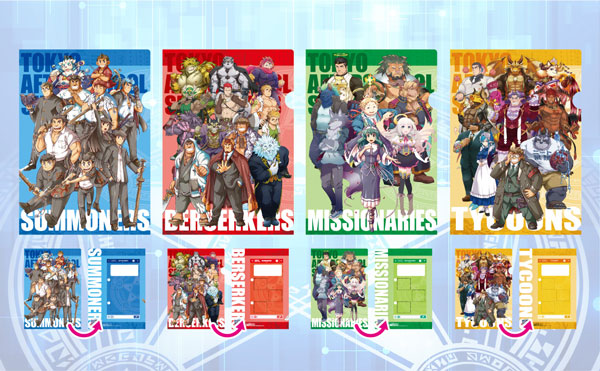 Each guild member gathers in clear file holder! On the back side, There is a screenshot of the chat application "SUMMONS" used in the game! Write a message with the whiteboard marker or Combine with LINE stamp sticker, Let's make the only one conversation of the guild members!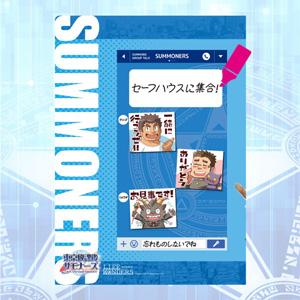 Summoners / Berserkers / Missionaries / Tycoons
Size: A4 Size
Special Price: ¥300 (Each type, Tax in)
※If you want to participate in the above events, please be sure to log in to the JMoF2019 website. Please check the official website of JMoF for details.
JMoF Official Website