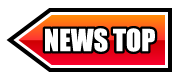 Translated Version "Lil' Salomon's Golden Week" Upcoming!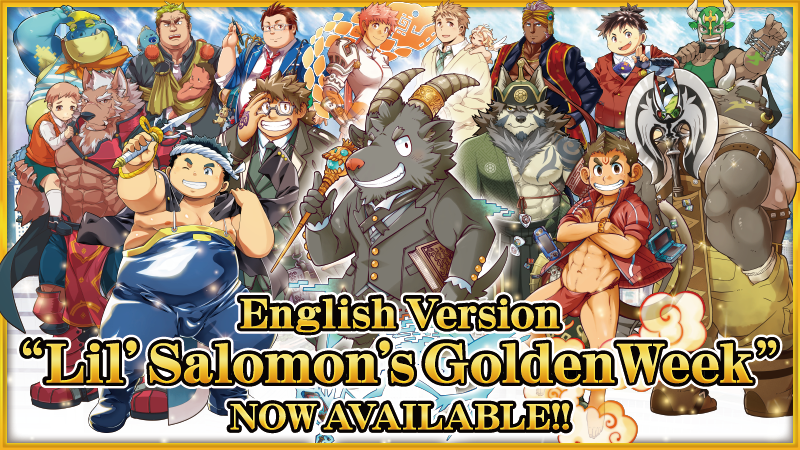 English/Chinese version to be available on April 9th, 2019!
The Wait is Over! Translated Version for Chapter 7!!!
(English / Simplified & Traditional Chinese Version)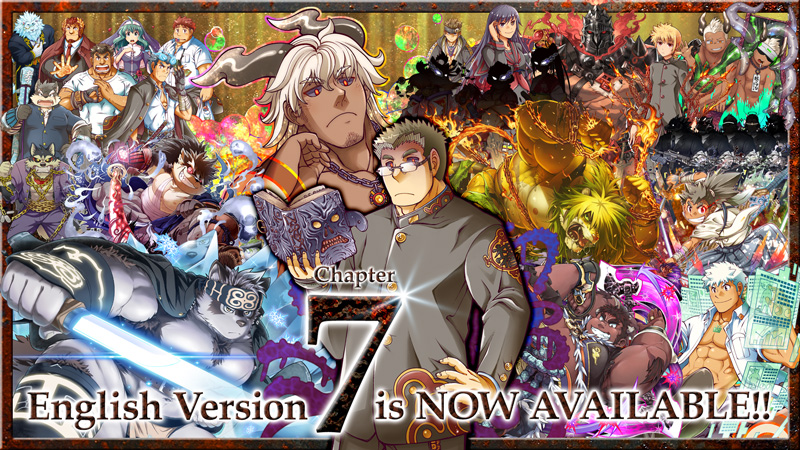 English, Simplified Chinese and Traditional Chinese translated version Main Story Chapter 7 will be released After the game maintenance on March 18th 2019.
■ "
Tokyo Afterschool Summoners

" Part of the Main quest corresponds to English and Chinese

Starting on March 2018, we began handling English & Chinese (simplified and traditional Chinese) in addition to Japanese for the scenarios up to part of the Main quest chapters 1 to 4.
(It is undecided at this time about the mainquest after Chapter 7 and other parts correspondence.)
Setting
1. Select "オプション / Option"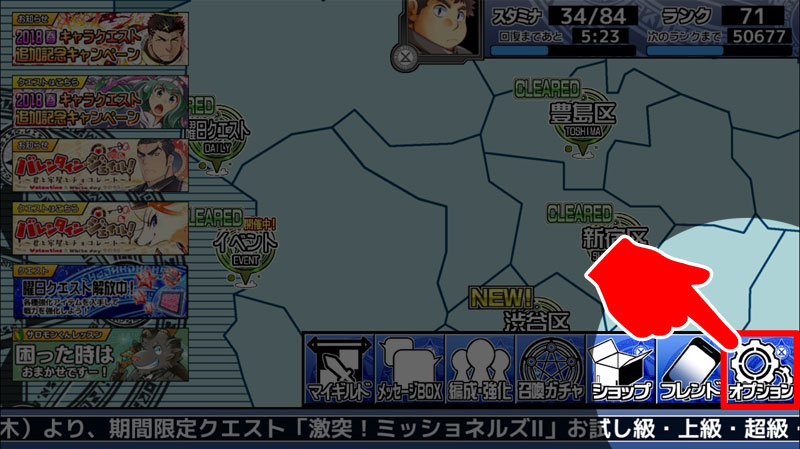 2. Select "コンフィグ / Config"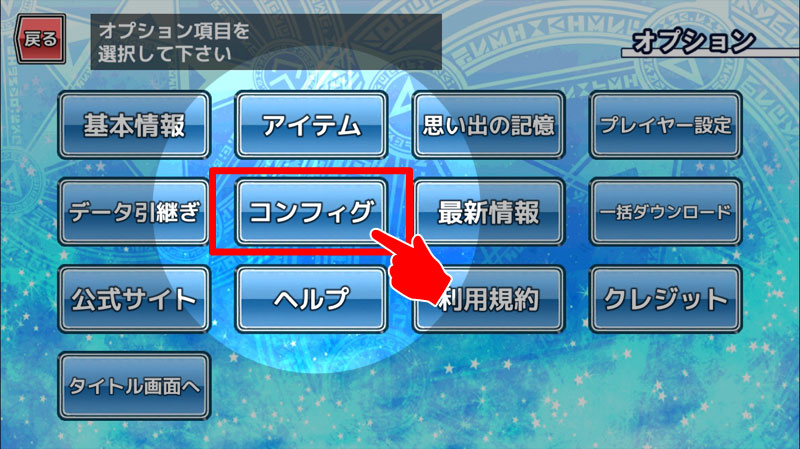 3. Please select a language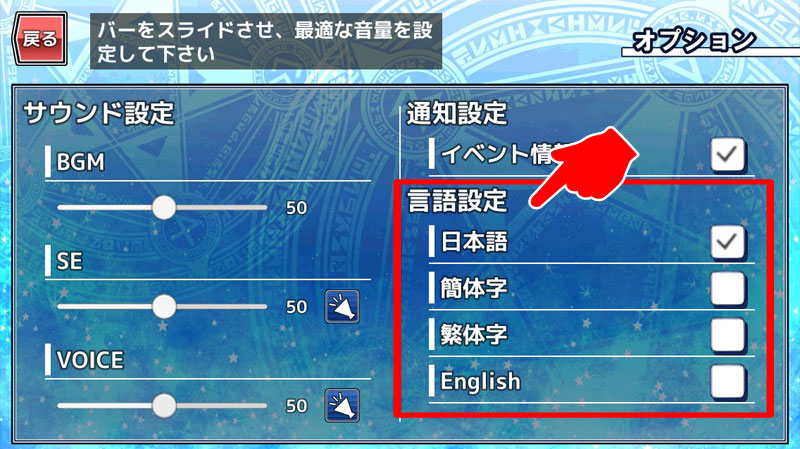 【English ver.】