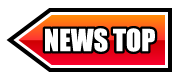 Filter features UI design updated announcement
"Filter" feature improved on "Character card" and "Upgrade item" select screen
To respond players' expectations, we have greatly improved the "Filter" feature!
Not only more easier to use, it has also modified many designs.
(1) Added new filter option "RARITY"
When selecting a character card or upgrade item, you can use new "RARITY" option to sort and narrow down.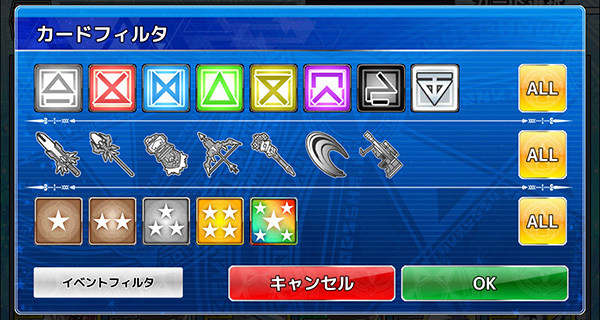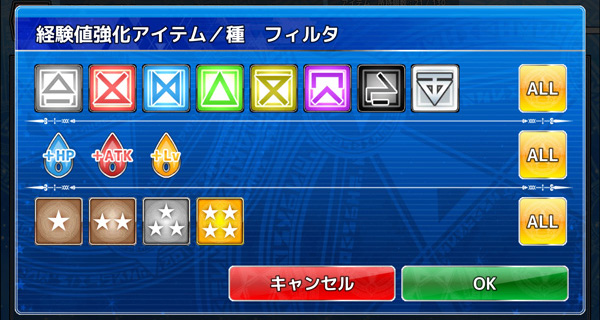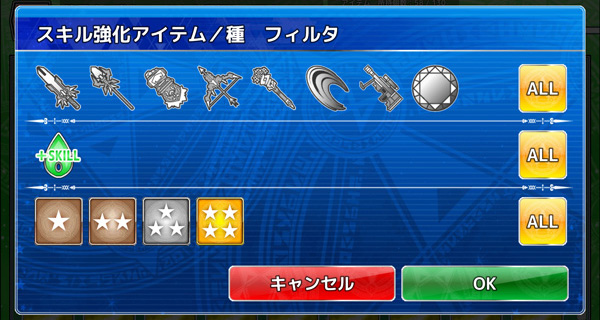 (2) It's able to narrow down by one tap
Until now, if you want to narrow down attributes and weapon types, it should be tapping more than once,
but you can narrow down by tapping just once!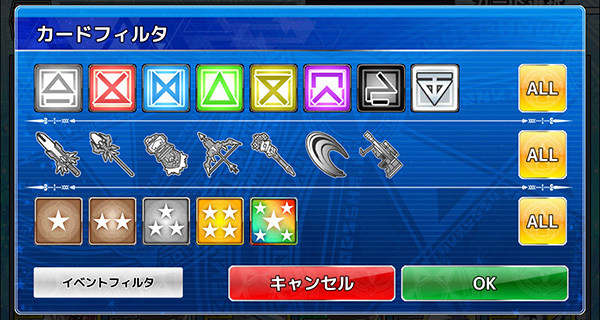 ▼Just 1 Tap...▼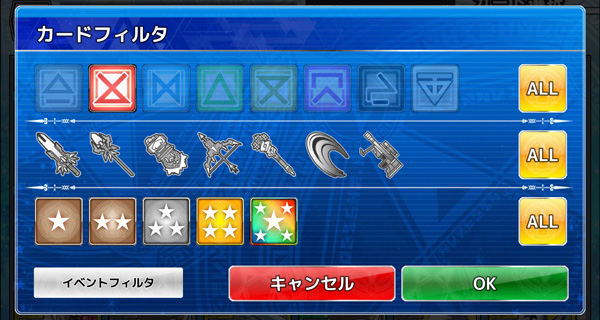 (3) "ALL" button was added for each category.
Different from the previous "All Select" and "All Cancel" features design that it was can only select or cancel all the fliter conditions.
Now you just need to press the "ALL" button on the right side of each category, it becomes all selected for each category!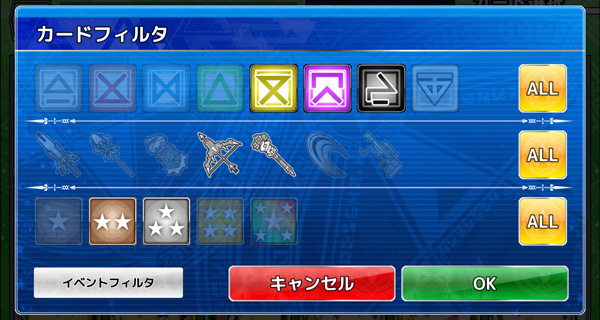 ▼After Tapping "ALL"...▼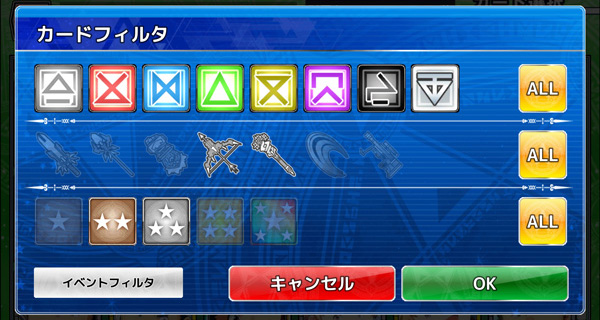 (4) Add new skill upgrade item filter.
Sorry for waiting long time, We added the "Skill Seed" & "Warrior Soul" item filter features!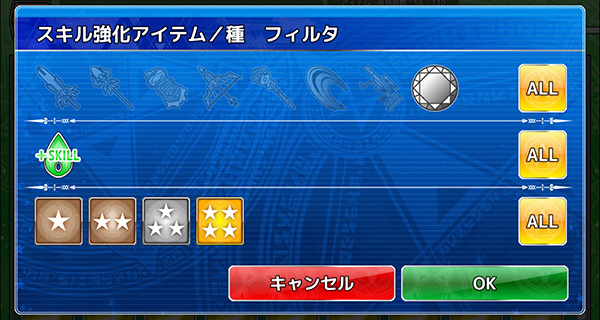 We will continue to add more UI designs that make it easy for players to use.
If you have any suggestions, please feel free to contact us via the official website "FAQ & CONTACT US" or customer service mail!