New Character Pinback button Release!!
From December 24th,2020. 08:00 pm,
A large amount of Housamo New Character Pinback button will be released in AliceBooks!!!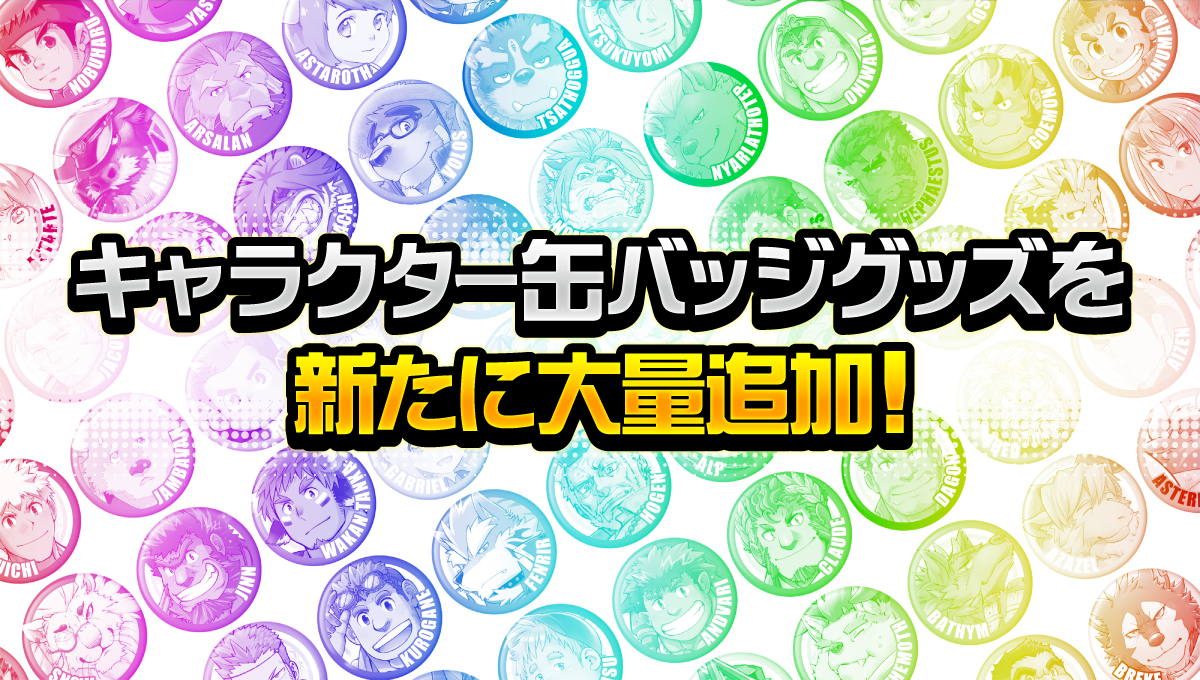 We will added most characters that implemented and appeared until "新学期キャンペーン!2020(New Semester Campaign 2020)"!
Don't lose this chance to collect your favorite characters Pinback button!
For details, please check the AliceBooks Product page which you can see from the bottom of the page!
About a part of character's pinback button release, It is undecided due to the consideration of the main story. We apologize for the inconvenience, but thank you for your patience.
※About the character pinback button for "Hati" and "Hakumen", We have been made due to the story setting.

NEW LINE UP!!!
AliceBooks Product Page

https://alice-books.com/item/list/all?circle_id=8730
AliceBooks Housamo Official Goods Special Page
https://alice-books.com/m_feature/housamo
※"Tokyo Afterschool Summoners" digital contents, on-demand goods, and "Fantastic Boyfriend(F-Kare)" related products will continue to be sold at BOOTH.


https://4jhapp.booth.pm